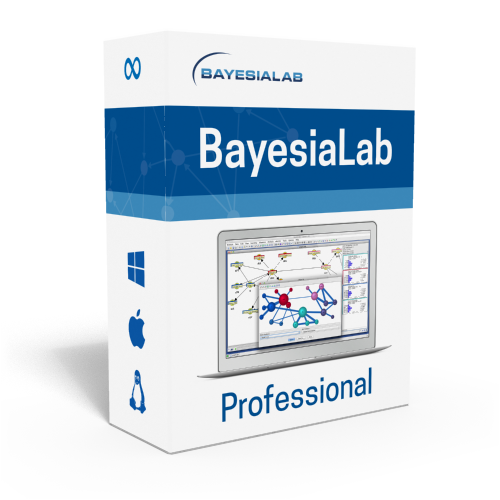 Bayesia S.A.S.
BayesiaLab Professional — Perpetual Worldwide Token License Purchase
---
Compatible with Windows/Mac/Unix. 

Unrestricted number of installations within the user's organization.

Floating Token Licenses can be shared between multiple users within the user's organization.

The number of licensed Tokens determines the maximum number of concurrent users of BayesiaLab. 

Token availability is managed via the Bayesia License Server (BLS).

A persistent Internet connection via Port 2424 is required for launching and running a regular BayesiaLab session.

A "Borrow Token" function allows temporary offline use, e.g. while traveling.

BayesiaLab Perpetual Licenses do not include software maintenance and technical support. They are available as a separate annual subscription.
---
Share this Product